Ultra quite and Low Noise Grinder < 50 db

Cut nails for your pet safely

3 Ports and 2 Speed Fit All Kinds of Pets
Paws Grooming & Smoothing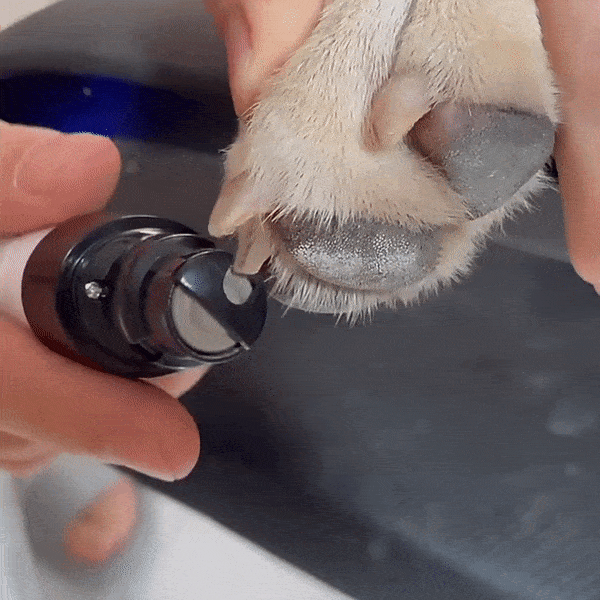 The most comfortable pet paw grinding is provided by this dog nail grinder, which utilises a cutting-edge diamond drum bit grinder. Trim your pet's nails anywhere with ease, as advised by veterinarians and pet grooming professionals.
Advanced 2-Speed Switch and 3 Grinding Ports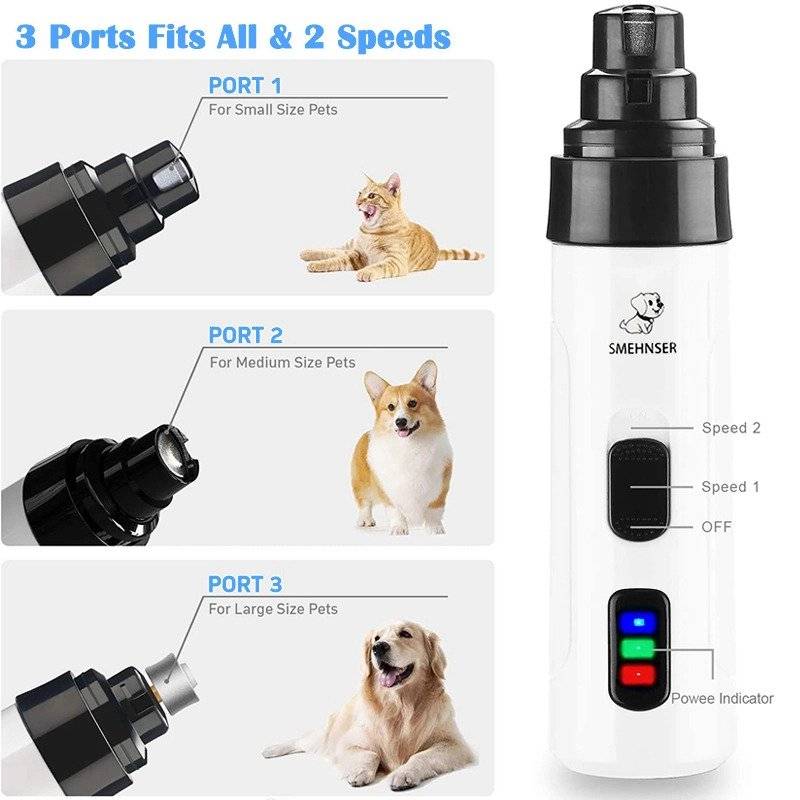 The trimmer has a powerful, variable low-to-high speed design that can support heavy grinding. Additionally, there are 3 ports to accommodate small, medium, or large pets, so you can easily select the right port and speed according on the size and hardness of your pet's nails.
Super Low Noise & Vibration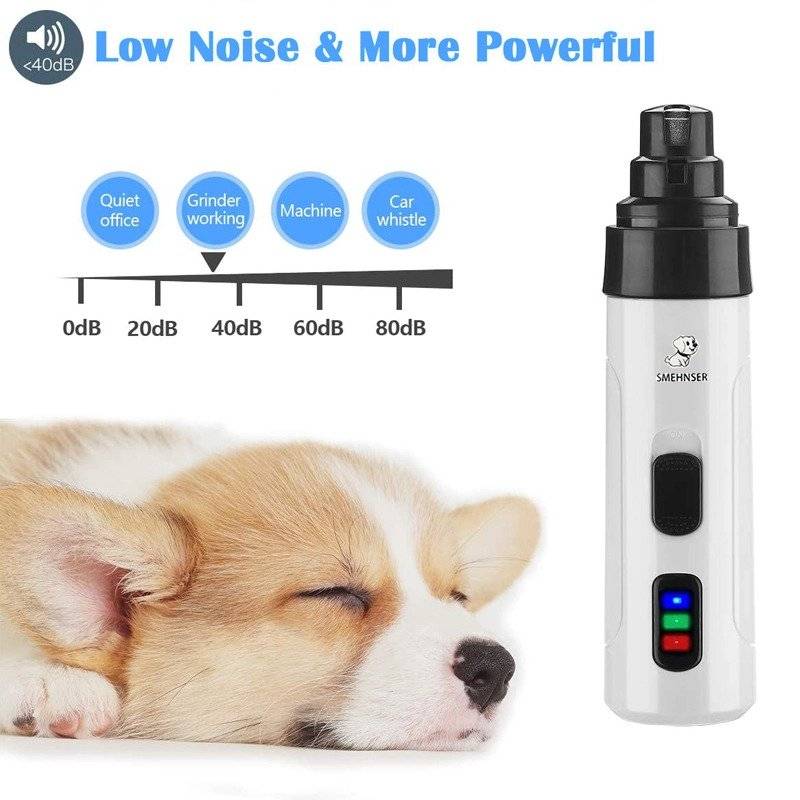 The noise and vibration of pet nail grinders cause stress in many pets. However, the improved motor in our electric pet nail grinder uses ultra-quiet technology and generates very little vibration.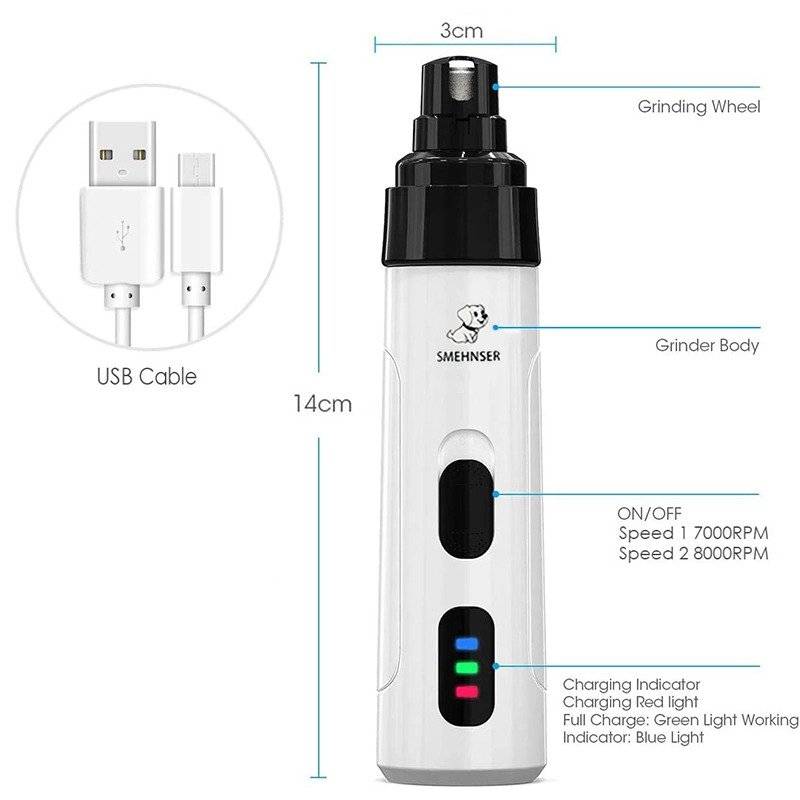 Cordless dog grinder features an indication light that illuminates when it is charging and is rechargeable. Each grinder has an internal battery that, after a 3-hour charge, operates for 2 hours. It is also simpler to use in your right or left hand due to the lightweight and flexible body design.
Safe, Fast Grind and Easy to Use

For small, medium and large pets

USB Rechargeable & Portable

Low Noise Grinder < 50 db
How to Use The Dog Nail Grinder Correctly?
Accustom your dog to the sound of the grinder

Choose the appropriately port

Reward your dog every single time
30 Days Money Back Guarantee
We are committed to our customers and want you to be happy! In an unlikely event that you receive a flawed product, please send us an email at info@themineshops.com with images documenting the flaw you discovered within 30 days of the delivery date.